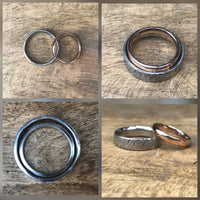 Mayfly Jewellery Shop
CHRISTMAS NEWS
ORDERING ONLINE HAS NOW CLOSED FOR DELIVERIES BEFORE CHRISTMAS. ANY ORDERS PLACED FROM 13TH DECEMBER 2021 WILL NOT BE POSTED OUT UNTIL 10TH JANUARY.
MY JEWELLERY IS AVAILABLE AT ALTRINCHAM MARKET WHERE I TRADE PERMANENTLY THROUGHOUT THE YEAR.
CHRISTMAS OPENING TIMES AT ALTRINCHAM MARKET:
TUE 14TH 9-3
FRI 17TH 9-3
SAT 18TH 9-4
SUN 19TH 10-4
TUE 21ST 9-3
WED 22ND 9-3
THURS 23RD 9-3
CHRISTMAS EVE 9-NOON
WISHING EVERYONE A VERY MERRY CHRISTMAS, TAKE CARE AND KEEP SAFE, LESLEY.
Jewellery designed and handmade by Lesley. Her inspiration is the ever evolving natural world from the changing seasons, the vast star filled skies to the hedgerows and their microworlds.
All the materials used are natural and ethically sourced such as Silver, Gold (yellow, rose & white), platinum and gemstones.
mayflyjewellery@hotmail.co.uk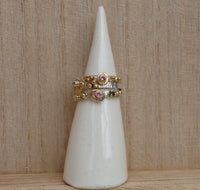 Caddis Ring by Mayfly Jewellery
Mayfly "Caddis" Ring influenced by the riverbed  a mix of sterling silver, 14 carat gold and sapphires